PGDip

:
Professional Practice in Senior Sales Leadership
Only 11 spaces left for the April 2024 start date,
Course Overview
Consalia's PGDIP (Post Graduate Diploma) Apprenticeship, delivered in partnership with Middlesex University, provides a professional development path for talented salespeople to develop leadership skills ready for their next career progression. All assessments are carried out by Consalia and University faculty staff. Additionally, the programme has various start dates throughout the year.
Designed around an employer-developed Standard for competence in a specific role, our apprenticeships not only combine on-the-job learning with a structured study approach, but our programmes are also future-proofed. Meaning, we don't just train to satisfy today's demands, we equip students with training that will prepare them for future demands that may occur as the sales industry continues to develop.
For companies in the UK, Apprenticeships represent a government-backed initiative to support skills developed in the workplace. Our PGDIP Apprenticeship provides a professional development path for your talented sales team to develop leadership skills within the organisation.
Who is this programme for?
The PGDIP Apprenticeship has been developed specifically to provide employers with the opportunity to grow their next generation of sales leaders through structured professional development.
Expected Outcomes
At the completion of the Level 7 PGDIP (Post Graduate Diploma) Apprenticeship, participants will have the qualifications, confidence and knowledge to elevate sales standards within the organisation, as well as progress into the next role in their personal career.
Programme Details
This core programme comprises 6 core modules of guided study that are tailored to your working environment. Each year also contains a work-based project where you can apply your study in your company.
Year 1

-
Principles of Sales Transformation
Thinking innovatively about Sales leadership

Sales Transformation and the impact of change and disruptive technologies
Reflective practice
Defining the mindsets for sales leadership
Ethical perspectives of selling for Sales Leaders
Creating Customer Value
Action research and Appreciative inquiry

Managing the Business of Selling

Systematic approach to sales leadership
Strategic market analysis
Optimising sales performance measures and practices
Sales Management system
Ethical considerations for Sales Leaders
Develop a Sales leadership Vision
Tools to develop strategy
Applying Financial analysis in a sales leadership context
Financial governance and legal requirements
Procurement strategies

Coaching and Developing Sales People

Definition & benefits of coaching
Theory and practice of coaching for Sales Leadership
Codes of Conduct and ethical practice for the Manager as Coach
The Coaching process
Coaching and Mentoring skills
Coaching as a Sales Leader
Exploration of strategic workforce planning

Leading Innovation and Change in Sales

Purpose and context of innovation
Transactional v Transformational change
Leading change
New ways of workingManagement v Leadership
Leadership for Transformation
Knowledge of systems thinking
Managing complex stakeholder relationships
Work-based learning
Your study and work are integrated. Your time will be dedicated to learning that is aligned to your role.
Year 2

-
Application in practice
Sales Ethics and Risk Management

Ethics and values-based leadership
Knowledge of brand and reputation management
Risk management
Regulatory environments
Work-place compliance requirements
Corporate social responsibility
Environmental impact and cyber security
Financial governance and legal requirements

Reflection and Research for Sales Leaders

Critical reflection on professional journey
Research methodologies and theoretical approaches
Reflective thinking
Role of the practitioner/researcher
Ethics of workplace and work-based research
Blended and face to face
Face to face interactions are important but not always possible. A mixture of online and in-person learning has the greatest benefit.
Endpoint Assessment
The Endpoint Assessment method includes:
A strategic business proposal
A professional discussion
Demonstrating that the apprentice has achieved the KSBs of the Senior Leader standard.
MSc Sales Leadership project
After completion of the PGDIP, students have the option to participate in an additional module. This module consists of a final negotiated project that can be related to individual professional development and/or organisational development needs which will lead to an MSc qualification.
Optional Module
Students can choose to top up their programme at an additional cost, with the aim of gaining a Masters qualification (MSc).
Upcoming Start Dates
The next cohort will start in the third quarter of 2022. To learn more or hear about alternative options that may suit you, contact the team via contact@consalia.com or fill in a form using our 'Get in Touch' tab.
| Start Dates | Places Left | |
| --- | --- | --- |
| April 2024 | 11 | |
| October 2024 | 16 | |
The Student Experience
Our students come from many different industries and have been transformed by our Level 7 apprenticeship programmes. Consalia's work-based learning approach provides students with the opportunity to immediately implement their learning. Additionally, students have the unique opportunity to network with fellow professionals from various backgrounds in the sales business.
Your Teaching Team
A group of highly motivated and professional education specialists guide our students through their studies. Unlike other schools we are very hands-on in our approach, discovering together how we can adapt the modules and learning to complement your working environment.
Dr Philip Squire

Tina Dickens

Hilary Watkinson

Louise Sutton

John Climpson
Your Classmates
Each cohort will consist of a mixed group of professionals from various backgrounds and from various companies. This provides each individual with a unique opportunity to not only learn but network within their group.
Gender:

Male 60% - Female 40%

Age Range:

28 - 57 years

Average Age:

42 years

Class Size:

16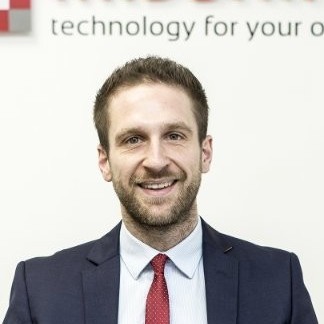 Companies that have benefitted from this programme
at least 20% of your study will take place as in company learning
2

Cohort intakes a year

16-20

Students per cohort (variety of industries)

20+

Students graduated
No prior experience is required
Applicants must be in strategic or senior sales leadership roles
Maths and English GCSE are preferable but not essential
Get in touch with the Consalia team to learn more about how you can enrol yourself or your sales leaders on the programme. 
Simply click "Apply Now" above to fill out the form and a member of our team will be in contact with you shortly.
ALTERNATIVE PROGRAMMES

:

Looking for
something different?
BSc
Professional Practice in B2B Sales
For aspiring and early career salespeople wishing to develop professional practice in business to business sales.
Learn More
Coaching
ILM Coaching for Sales Transformation
For sales managers who want to improve team performance through coaching and mentoring
Learn More